Description of KeyGhost™ Turbo Download Adapter

Dans Data Review
The External KeyGhost II Pro and Turbo Download Adapter recently featured in Dan's Data & Australian IT Magazine.
read review >>
Purchase of the 'Optional' KeyGhost Turbo Download Adapter is recomended for users of the KeyGhost Pro & KeyGhost Pro SE. This adapter allows you to retrieve all the stored keystrokes off a KeyGhost II Pro or Pro SE in seconds via a high-speed link. Simply attaching the KeyGhost to the adaptor, and run our KeyGhost Serial download software to retrieve the log.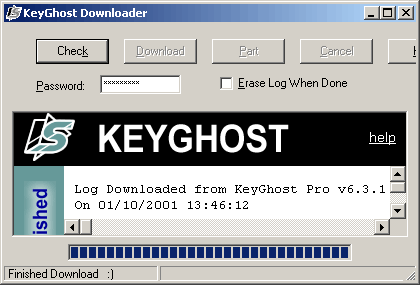 KeyGhost has 2 types of Turbo Download Adapter to choose from:
1) A USB based adapter
2) An RS232 Serial based (DB9) adapter.
The USB version is easier to use and is recommended if your PC (or laptop) has a free USB port and is running Win98/ME/2000/XP.
Note: Users that need to retrieve the keystrokes on an older NT based machine that doesn't support USB should choose the RS232 Serial based (DB9) adapter.

Check out the Independent Review featured in Australian IT & Dan's Data magazine.
Article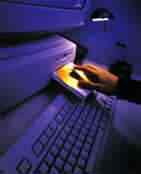 Over $120 billion was lost in the USA due to employee fraud last year. And this figure is growing.
Check out the KeyGhost Standard, Security Keyboard, Interactive Tutorial, FAQ and Pricing
Independent reviews > here <
Customer testimonials > here <
Who is using the KeyGhost™?
> click here to find out <
Legal

Tips for creating a keystroke monitoring notification banner. > here <
What are the advantages of using a KeyGhost over software keyloggers?
> go read more <